In 2015 I wrote Tale of the Phantom Ship, a musical is inspired by the Celtic music and legends of Maritime Canada. It is a story-within-a-story in which folk from a 19th century tavern in Charlottetown, Canada, tell the tale of the legendary Ghost Ship of Northumberland Strait to a visitor.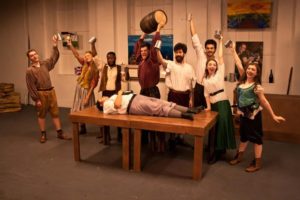 It was performed in the Philadelphia Fringe Festival, and featured 11 Temple University students and a 3-piece live band.  Check out our promo video and review on phindie.com!
The show is back to the drawing board for awhile, with rewrites and workshops on the agenda next. In the meantime, please listen to our demo album below!