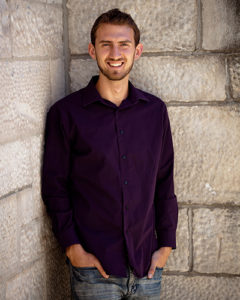 I've been in the creative business since I was a wee lad.  I wrote my first book, "The Best Ship", when I was five, stapled the pages together and put it in the class library for my friends to read.  Throughout my childhood I continued to create things such as as a 12-book series about The Cool Cats, a live-action Lego RPG game for my friends, and an alternative world to Pokemon which my friends and I enacted at recess (complete with comic books, guidebooks, novels, and 150 characters).
After graduating from high school in my hometown of Waldheim, SK, Canada, I moved to Lancaster County PA and took a number of years to explore the world.  This included time on a dairy farm, at a school based in Bethel Church in Redding CA, and work in Kenya and South Africa.  I then went on to get my graduate Summa Cum Laude from Temple University in Philadelphia with a degree in Theater and a minor concentration in Media Studies & Production.
As I've continued to work in the creative world in different capacities, I've learned that while I love performing, writing and making music, my greatest desire is to simply share inspiration and authenticity.  So whether it's writing a Celtic musical, directing a documentary about churches in Haiti, recording singer/songwriter albums, or fighting a stuffed panda to gain Youtube fame, I hope that in some way I can make a difference by telling stories worth sharing.  I think this will help me stay on good terms with my inner child.